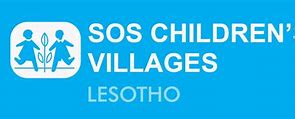 JOB TITLE : HUMAN RESOURCE MANAGER
NO OF POSTS : ONE (1)
RESPONSIBLE TO : NATIONAL DIRECTOR
Position Summary:
The Programme Human Resource Manager Reports directly to National Director and technically. The job incumbent is responsible for efficient and satisfactory provision of all HR and administrative services in the programme Location. The job holder shall performs and coordinates the activities of processing the decisions of human resources recruitment, placement, transfer, promotion, performance appraisal, disciplinary measures, leave and other HR decisions. He /she motivates staff to perform effectively, build trust, facilitates the capacity building and development of employees and ensures that the organization policies, procedure and systems are effectively implemented in the program location. It is for these backgrounds that SOS Children's Village Lesotho invites suitably qualified candidates for the position of Human Resource Manager.
Job Specification/Qualifications
Master's Degree/Equivalent in HRM/HRD/OD/ or any related Social Science field with a minimum of five years relevant work experience at Senior Management OR
Bachelor's Degree in HR or related Social Science with at least seven years' experience in Middle to senior management position
Competencies – knowledge, skills, abilities
Excellent language skills in spoken and written English
Excellent computer, interpersonal and team working skills
Knowledge about labor regulations
Sensitivity and responsiveness to gender, ethnicity, disability,
Ability to work in a multicultural work environment
Ability to demonstrate good judgment and maintain confidentiality and discretion
Technical skills
Knowledge and understanding of local employment standards, occupational health & safety and human rights legislation
Strong MS office and the ability to use technology to collaborate across a global organization
Knowledge of principles and procedures for staff recruitment, selection, training, compensation and benefits, job design, labour relations and negotiation, and Human Resources Information Systems
Completes payroll information and ensures all information is accurate and communicated on time to Finance Manager.
Prepares & verify payroll before salary payment is effected
Manages HR database to ensure up-to-date and accurate information is reflected
Maintains HR data compilation and reporting such as headcount, turnover, new hire and vacation.
Skills in designing employee compensations structure and benefits
Application Procedure
Interested candidates who meet the criteria are invited to submit their applications to the Human Resources Office, SOS Children's Villages, Lithabaneng opposite Baylor College of Medicine, Alternatively they can submit by email with the subject line: Human Resources Manager to Lesotho.HR@sos.org.ls. Please note that this advert will remain open until a suitable candidate has been appointed.