Ntsoaki Motaung
With only 12 locally trained Family Medicine Specialists, and 16 currently undergoing training, Lesotho launched a groundbreaking initiative, the Academic Centre for Postgraduate Medical Training, in Hlotse, Leribe on Friday.
Supported by a grant from the United States Agency for International Development (USAID) to the Lesotho Boston Health Alliance (LEBOHA), speakers at the launch said the center marked a significant milestone in the country's healthcare sector.
The center addresses a critical component of the National Strategic Development Plan (NSDP) by focusing on the development of capable and healthy human resources.
With a focus on developing skilled and dedicated healthcare professionals, the initiative is set to make lasting contributions towards achieving Universal Health Coverage and improving the overall health and well-being of the nation.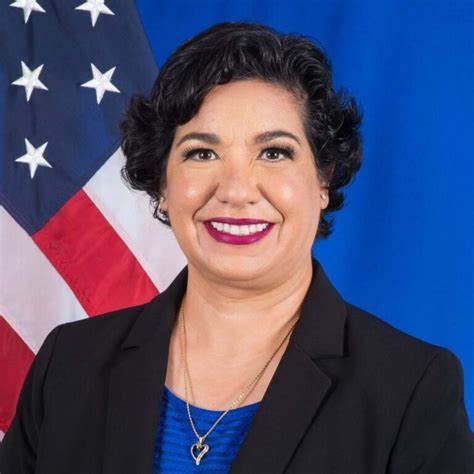 U.S. Ambassador to Lesotho, Maria Brewer, highlighted the pivotal role of the Academic Centre, envisioning it as a beacon of hope, a repository of knowledge, and a hub of innovation.
Brewer emphasised that it would be instrumental in nurturing the next generation of healthcare professionals, equipping them with the necessary skills to tackle healthcare challenges.
"I am confident it will also provide a cost-effective alternative to sending students to other countries," she said.
Brewer also noted that the U.S. government had allocated over 950 million U.S. dollars in health assistance over the past twenty-three years, underscoring the enduring commitment to enhancing healthcare in Lesotho.
Deputy Prime Minister Justice Nthomeng Majara acknowledged the persistent challenges in human resources for health, particularly the shortage of medical doctors and specialists.
Majara commended the collaborative efforts of the Ministry of Health and Boston University, dating back to 2004, with the shared vision of advancing a Basotho Driven Care System tailored to the needs of Basotho and residents of Lesotho.
She recalled Lesotho's commitment to the universal health coverage declaration in Astana in 2019, a global reaffirmation of the Alma Ata Declaration of 1978.
"As Lesotho, we signed the declaration with boldness when we looked at the progress made in terms of training Family Medicine Specialists or Primary Care Clinicians," she said.
She stressed that investing in Primary Health Care was pivotal for Lesotho's aspiration to achieve Universal Health Coverage, extending quality healthcare to all citizens.
In an interview with this publication, Limakatso Nkabane Nkholongo, Executive Director of LEBOHA, highlighted the significance of Family Medicine as a specialty that provides comprehensive health care for individuals and families.
Nkholongo stated: "It is a specialty in breadth that integrates the biological, clinical, and behavioral sciences. The scope of family medicine encompasses all ages, all genders, each organ system, and every disease entity."
She further detailed that the Master of Medicine in Family Medicine Program in Lesotho is the first fully accredited medical specialty training program by the Council of Higher Education (CHE).
To date, Lesotho has produced 12 locally trained Family Medicine Specialists, with 16 currently undergoing training, she also said.
President of LEBOHA, Prof. Brian Jack, highlighted that LEBOHA is now accredited to confer the Masters of Medicine in Family Medicine degree, certifying specialty physicians in the region.
Jack proudly shared that specialist Family Physicians had been trained in seven out of the ten districts.
"These are Basotho doctors who speak the language, know the cultures, and are dedicated to caring for their people, and serving their communities and the nation," he said.
He emphasised that with this specialty training available in Lesotho, graduates are well-prepared for the diverse range of services required in their districts.
Additionally, he pointed out the availability of continuing Medical Education and the spirit of teamwork and collegiality developing within the districts as healthcare teams collaborate effectively.
In November 2018, UNICEF and the World Bank published findings from their Health, Nutrition, and Population (HNP) team's comprehensive Public Expenditure Review (PER) for Lesotho's health sector.
Covering a five-year period from fiscal years 2011/12 to 2015/16, one notable finding was the dearth of qualified and uneven deployment of front-line health workers, an unresolved challenge.
The HNP team revealed that the ratio of doctors to the population was 0.9 per 10,000. For nurse-midwives, the ratio was 10.2 per 10,000.
Both figures were significantly below the WHO AFRO regional average of 2.6 and 12.0, respectively, underscoring the substantial negative impact on the government's ability to deliver quality health services.