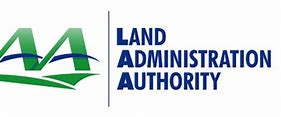 EXTERNAL RECRUITMENT
The Authority seeks applications from qualified, competent and highly motivated individuals to fill the vacant position shown below within the organisation. The position is based in Maseru. It requires good spoken and written Sesotho and English. A competitive and market-related remuneration package including non-contributory benefits is offered. A brief description of each position is provided below.
1. Billing and Valuation Assistant (1)
Job Scope: The officer has responsibility of assisting the Billing & Valuation Coordinator in performing a range of Billing and Valuation-related tasks.
Specific Duties and Responsibilities: Assist the Billing & Valuation Services Coordinator in ensuring the efficient and effective operation of the Billing & Valuation Services DepartmentReport matters of billing & valuation significance to the Billing & Valuation Services CoordinatorPerform billing & valuation tasks at the direction of the Billing & Valuation Services Administrator in an efficient, accurate and timely manner, ground rent data gathering and updates to computer based mass appraisals Perform other billing & valuation-related duties as directed by the Billing & Valuation Services Administrator, including the update of market value databaseAssist in the calculation of Ground Rent fairly and accuratelyAssist in the updating of the market valuation database and supply the information contained therein in accordance with the direction of the Billing & Valuation Services Administrator Attend to issues of public concern regarding billing & valuation matters at the direction of the Billing & Valuation Services Administrator Undertake inspections for assessments and appraisals as maybe directed by the Billing & Valuation Services Administrator Undertake appropriate upgrading of his/her qualifications, knowledge and skills in accordance with requirements of the job
Key Result Areas: Efficient, accurate and timely performance of billing & valuation tasksAdherence to relevant procedures, laws and regulationsPreparation of clear and precise billing & valuation reportsTimely issue of accurate and complete customers 'bills
Qualifications/Knowledge: Bsc. Property Studies or similar discipline.Working knowledge of Lesotho land values and property market
Skills: Ability to analyse data related to comparable sales, rentals and related matters, and draw sound conclusionsCompetency in the use of Microsoft Word, Excel and OutlookAdaptability to office and outdoor working environments
Experience: At least One (1) years' experience in land matters.
Submission of Applications
All applications must include a fully completed application form, certified educational certificates, a detailed CV with the names and contact details for three referees, and a covering letter. Application forms may be downloaded from the Authority's website www.laa.org.ls.
Requests for further information and completed application forms may be emailed to jobs@laa.org.ls, for the attention of The Director of Corporate Services, Land Administration Authority. Emails containing the application, email subject line, should clearly state the position applied for.
Applications must be received on or before Friday, 14th July 2023 before 16H30. All shortlisted applicants will be informed as to the status of their applications (please provide an email address for this purpose). Applicants who do not hear from the Authority by 31st August 2023, may assume that their applications have not been successful.