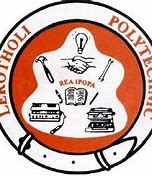 LEROTHOLI POLYTECHNIC
REQUEST FOR EXPRESSION OF INTEREST
Provision of Consulting Services to Facilitate the Development of a Strategic Plan for Lerotholi Polytechnic.
Introduction
Lerotholi Polytechnic (LP) is an autonomous Higher Education Institution in Lesotho which offers training in Commercial, Technical and Vocational Education. It operates under three pieces of legislation which are Higher Education Act of 2002, and Technical and Vocational Training Act of 1978 as well as the Lerotholi Polytechnic Act of 1997 which establishes the Polytechnic. This scenario makes the institution unique and it is this historical character which the institution is proud of.
It is against this backdrop that LP wishes to engage a consultant for the development of its Strategic Plan for the period between 2023 and 2028 to entrench its competitive edge in Lesotho and in the SADC region.
The purpose of the consultancy is to facilitate the development of a five-year Strategic Plan for the Institution for the period between 2023 and 2028.
Qualifications and experience
Interested consultant(s) should possess the following:
A relevant Post Graduate Qualification
At least 5 years post qualification work experience
A minimum of 3 years of successful consulting
Proven track record in developing strategic plans for organizations; development of strategic plans for higher learning institutions will be an added advantage.
Documents
Interested consultants should submit their Curriculum Vitae (CV) and a brief description of how they plan to carry out the assignment.
The Expression of Interest (EOI) proposal will be assessed by a screening panel against the minimum requirements which shall include but not limited to qualifications, experience (professional, specific and general), and other relevant attributes consistent with the consulting assignment.
The outcome of the screening process will be a short-list of not more than 3 consultants that meet the minimum requirements.
Short-listed consultants will be invited to submit financial proposals.
The consultancy shall be awarded to a registered consultancy firm or registered consultant that is most suitable for the assignment, based on the submitted CV of the lead consultant, consultancy methodology, selection criteria, and financial proposal.
The assignment should be completed within a period not exceeding 60 working days from the signature of the contract.
The Consultant will report directly to the Rector. The Rector will provide relevant background documents necessary for the assignment and will also be responsible for the logistics for the key activities under this consultancy.
Enquiries
Further information can be obtained at the address below during office hours
Procurement Office
Lerotholi Polytechnic
P.O. Box 16
Maseru
Email: procurement@lp.ac.ls
Submission
Expressions of interest, in sealed envelopes bearing no identification of the consultant clearly marked "EXPRESSION OF INTEREST – Provision of Consulting Services to Facilitate the Development of a Strategic Plan for Lerotholi Polytechnic" must be deposited in the Tender Box situated in Administration II Foyer, on or before Monday, 29th May 2023 at 12:30p.m. Expressions of interest will be opened immediately thereafter at the Administration I Block Conference room, in the presence of the Consultants or their representatives who choose to attend