Mohloai Mpesi
Local contractors have cried foul over the allocation of works in the ongoing second phase of the Lesotho Highlands Water Project (LHWP II) construction.
The contractors argue that the bulk of the construction contracts are being awarded to foreign-owned companies to the detriment of local firms.
These issues were highlighted by the local contractors during a recent dialogue with government authorities including Prime Minister Samuel Matekane and the LHDA among others.
According to Tumelo Moletsane from the Lesotho Chamber for Commerce and Industry (LCCI), the ongoing works allocation is not aligned with the LHWP II procurement policy and the LHWP treaty as more foreign firms get more lucrative jobs than locals.
"You said you award tenders to Basotho companies, South Africa, Southern African Development Community (SADC) and internationals in that order, but looking at the tenders that have already been awarded for advanced works of the dam, tunnel and bridges we only see common names of foreign companies like Synohydro and Unik in every project," he said.
"If it is true that 49 per cent of the work was awarded to Basotho we wouldn't be here as businessmen. I will tell you what happened; multinational companies have taken advantage of the way your procurement policy is written," he said.
He continued that the procurement policy says for one to qualify to be Mosotho needs only an Identity document and Passport, which is easy for foreign companies attain a passport.
"I can fly from Alaska and before I lend at Moshoeshoe International Airport the passport is already waiting for me," he said.
"Your procurement policy says Basotho companies will be supported but that is not translated because there are companies owned by foreigners although they have passports and IDs."
The Minister of Natural Resources Mohlomi Moleko also took a swipe at the LHDA.
"I am not happy with the way LHDA is handling things because I believe there has been a flaw in the way LHDA has been working over the years. It has become a weak organisation while it was anticipated to get stronger with time.
He added that the authority is focused on water transfer while failing to advance the hydropower generation component of the treaty.
"There are communities like Ha Mohale who have not yet been paid development money which is at TCTA which counts to M200million, so all these indicate loss of focus towards components that help Basotho,"
"We are currently coming up with new strategic plans to ensure that before by the end of the seven years of the project, LHDA will be a big organisation.
"Firstly we will peruse the treaty, LHDA Order and Act and look at the protocols as well as the procurement processes. These procurement policies have to link from the treaty and trickle down to the procurement processes and how they go down into the specific contracts awarded whether they meet requirements," he said.
Ntsoli Maiketso, the LHWP II Divisional Manager explained that works amounting to M3.5 billion have gone to local contractors translating into 49 percent of the overall works under the second phase of the LHWP implementation.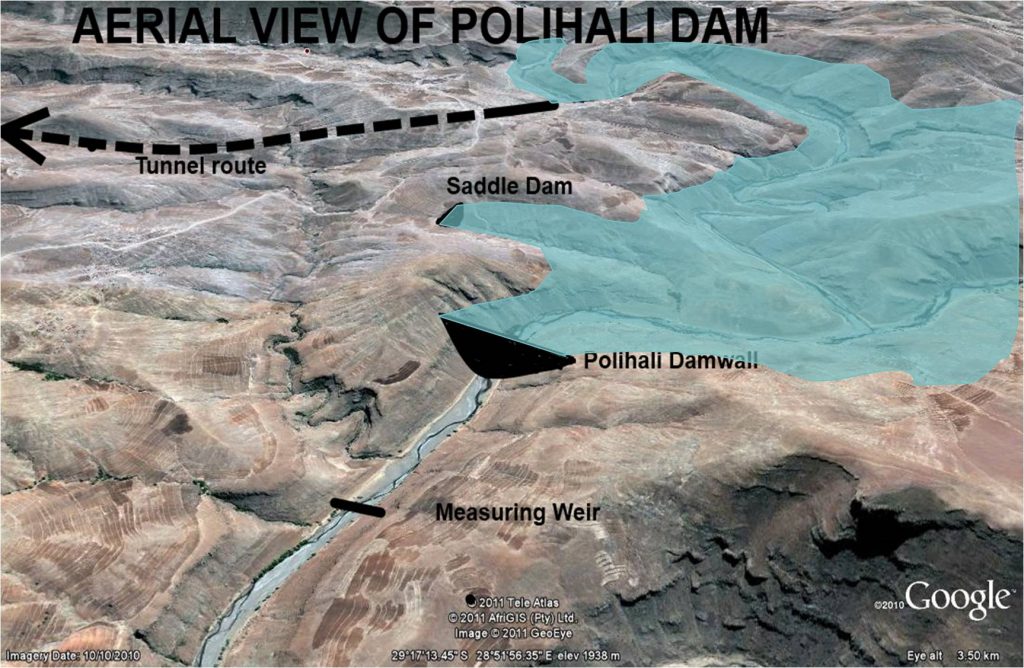 He said the main works, which include tunnel and dam construction will cost about M20 billion from which local companies will get 10 per cent.
"Lesotho will get a share of 10 per cent of M600million as a minimum prescribed in the tenders. In Mokhotlong the minimum is M6million but after looking at the bids presented it accrued to M60million for only Mokhotlong and nationally is M600million," he said.
"Target for Women and Youth owned Enterprises was 0.6 per cent which was going to amount to M30 million but actual is now over M80 million, Skills Development is 0.5 per cent which averages M30 million.
"On the employment section we are anticipating approximately 5,000 additional jobs from the main works," he said.
Also speaking at the dialogue, Matekane said preparations are underway to meet with the South African Authority to revisit the treaty that was inked on October 24, 1986.
"Preparations are underway to revisit this treaty because it should reviewed every 12 years, and it has not happened until now. It is time to review it.
"All the opportunities in this country should benefit Basotho and we are determined as the government to do that. We support the LHDA, who are custodians to these water projects."
He said it is the responsibility of the LHDA to support local entrepreneurs in a bid to boost the economy by creating a big pool of entrepreneurs.
"All the opportunities should first benefit Basotho," he said.